Contune International Corporation has recovered full production capacity.
With the effective control of the epidemic situation in China, most of the Chinese factories have re-opened and workers are gradually coming back to work. Back to 3 weeks ago, we have already done good preparation for this. And now, all the workers, engineers, management staff have gone back to their positions, ready to proceed with the orders of insulator machines.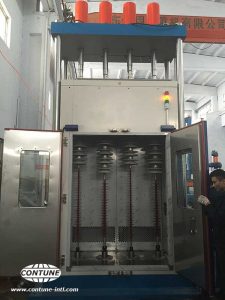 If you happen to search for production equipment of polymer insulators, or test equipment of insulators with any type of material, please don't hesitate to contact us.
Click here to see our contact page