Electrical test machines and mechanical test machines for high voltage overhead transmission line insulators.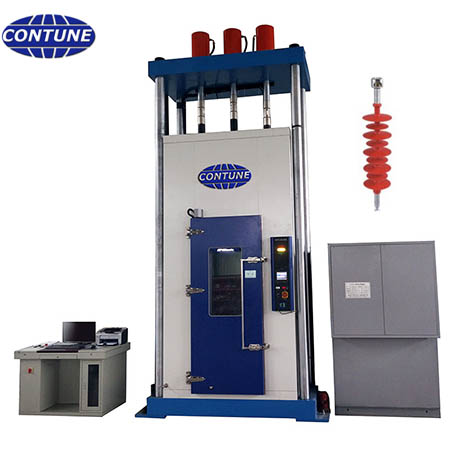 The thermal-mechanical stress test is a sample test for composite insulators and porcelain insulators required in IEC. It tests insulators with the cycling of high temperatures and low-temperature environments.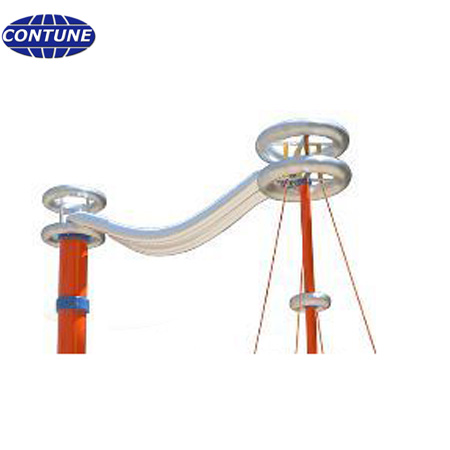 Test equipment for electrical tests of overhead line insulators. This test machine tests high voltage insulators with power voltage and frequency. The power frequency tests are required in IEC, ANSI, or any other technical standards for insulators of OHTL.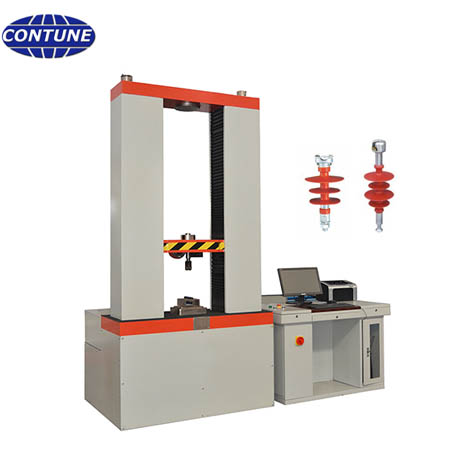 This equipment is applied to mechanical tensile and bending (cantilever) tests of insulators below 36KV with section length less than 1m. It's an economic test solution for the manufacturer of 11/33kV insulators.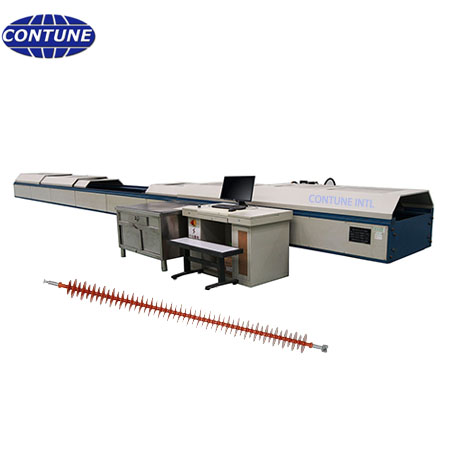 This insulator test machine is designed to perform mechanical property tests of long rod insulators, steel wires, cables, conductors, power fittings, chains, electrical devices, it's also available for mechanical property tensile tests on other specimens with long shapes.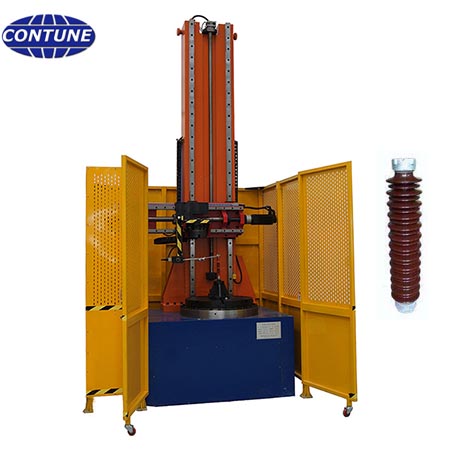 Cantilever & torsion test equipment is used for the mechanical bending test and the torsion test of post insulators according to the test methods and acceptance criteria of technical standard IEC 61109 and IEC 60383.
Thermal shock test for ceramic disc insulators as per IEC 60383 Clause 15.1 in heated air and cold water with temperature deviation of 50K.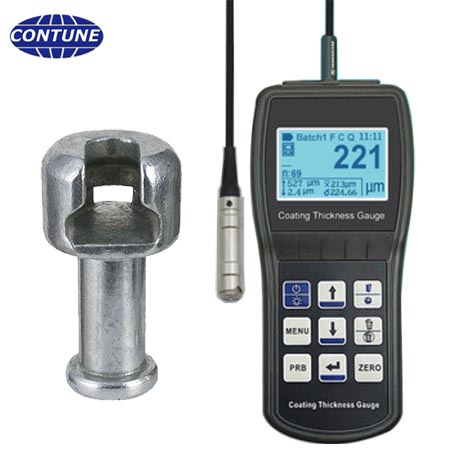 Zinc thickness test device is a portable test equipment for zinc coating thickness of metallic fitting of high voltage insulators.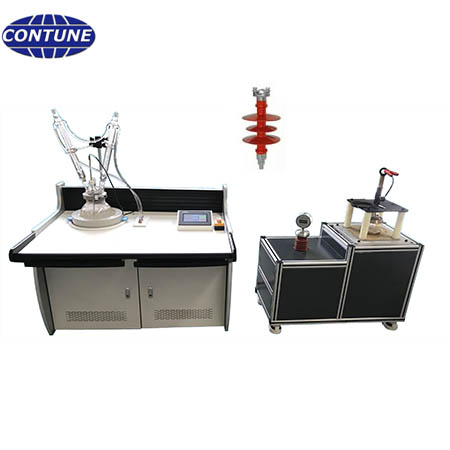 The water diffusion test device is to test the leakage current and withstand property of the FRP/ECR core of composite insulators under AC voltage after boiling in salty water. This test is defined and required in the IEC standard for tests of composite insulators.